As with any standard, one more is clearly needed.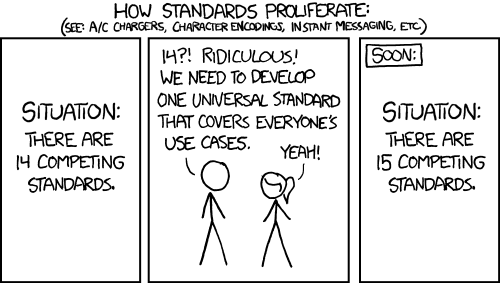 as to the different Consent Standards.. I likely don't know about all of them, but here are some. I am also not indicating that there should be no improvement or even new standards. I just don't want historic lessons-learned to be lost.
This fall I hope to get a FHIR Consent - basic patient privacy project going.
- this is part of CareQuality, and is built into Epic's CareEverywhere
There are some projects that claim to be profiling Consent, but they are not yet published.
There is a broader (beyond healthcare) project in Kantara to support a Consent Receipt
surely I missed something? Please comment or email me.